MDM Accelerator-TIBCO EBX
EMDG Accelerator for EBX Orchestra MDM
Pre built Models for most common data domains; namely Material , Finance, Vendor, Customer, Reference Data
It has over 400 tables with more then 7000 attributes to support your business Needs.
It automates 5 data domains for ERP like SAP… and helps you save millions in POC/Development and also shortens Go-Live time frames and makes you more successful.
** Currently this EMDG module is for FREE, if you wish to engage ANFO for the services.
How does EMDG Accelerator Looks like:
These are just some Screens from our Release of Solution v1.0.
Features supported in application:
– Workflows for create / update
– Mass uploads of data using various kind of file formats
– REST API to capture changes in records
– REST API to check for existence of data within EMDG using IDs (it can be enhanced for AI based search)
– Downloads/Export of data in various formats
– Various Roles with different kinds of access ( Viewer/ Basic Maintener/ DataSteward/ Admin)
– Different kinds of UI look and feel based on Role to limit access to Menu items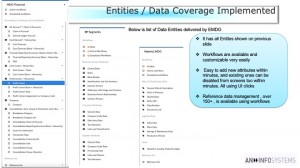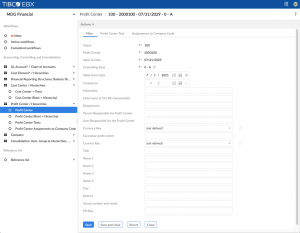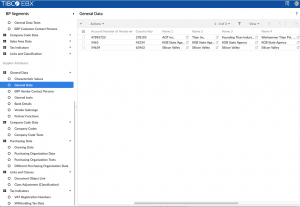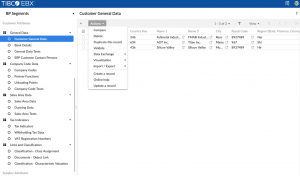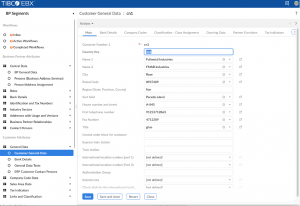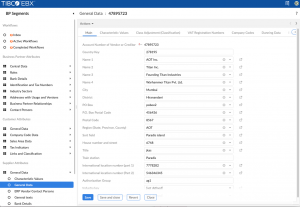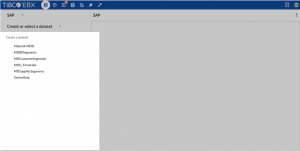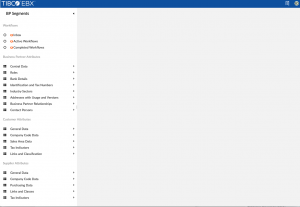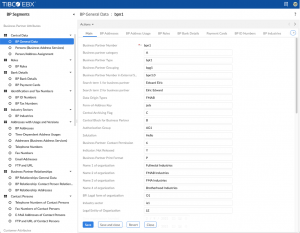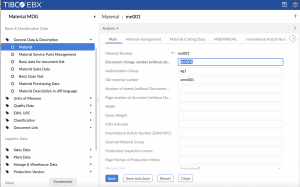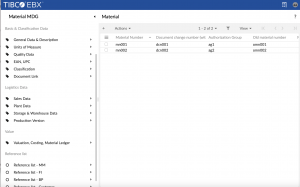 Approach to using EMDG
– Buy TIBCO EBX MDM tool licence
– Install this Accelerator and activate it
– Use all the Modules at your disposal
– Use the fields and modules, you want and you can ignore the rest of fields, or get them disabled to keep screen small and clean
Additional Information about the Product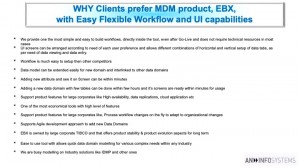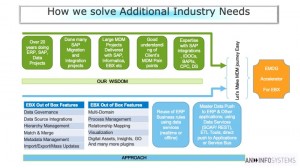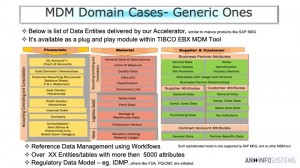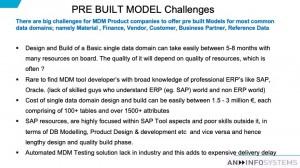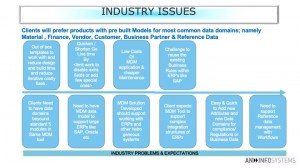 EMDG Integration Approaches